Nevada Youth Recreational Baseball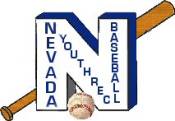 NYRB, formerly known as Nevada Little League, began in 1989 with the coordinating efforts of Mike Beeman, Gary Jones and Wilson Liter.
NYRB is for children currently in 3rd through 9th grades. Teams are broken down into the following age groups: 3rd & 4th grade, 5th & 6th grade, and 7th, 8th, and 9th grades. Games are played at Centennial Fair Grounds on Liter and Jones Fields.
Why We Do What We Do!
NYRB is a youth baseball organization providing recreational baseball to children in the 3rd thru 9th grade. Our mission is to teach children valuable lessons such as teamwork, discipline, pride in accomplishments, sportsmanship, goal setting and that hard work creates positive outcomes.
Hot News
Due to the COVID-19 and the CDC Recommendations we have decided to postpone evaluations for at least two weeks! At that point we will re-evaluate the situation! Our ultimate goal is to have a great baseball season and keep all of our kids safe! Watch our website and Facebook page for updates!

Signups will still close on March 21st!! Make sure to drop by Verco to sign up!!
**Freshman 15 years old and younger are now welcomed to join our league!! (You must not be 16 before July 15, 2020)
Continue to sell your Cookie Dough for our fundraiser!!!
Check out facebook page for rain delays.
Nevada Youth Recreational Baseball (Missouri) on Facebook