Nevada Youth Recreational Baseball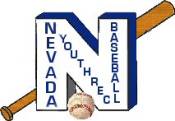 NYRB, formerly known as Nevada Little League, began in 1989 with the coordinating efforts of Mike Beeman, Gary Jones and Wilson Liter.
NYRB is for children currently in 3rd through 8th grades. Teams are broken down into the following age groups: 3rd & 4th grade, 5th & 6th grade, and 7th and 8th grades. Games are played at Centennial Fair Grounds on Liter and Jones Fields.
Why We Do What We Do!
NYRB is a youth baseball organization providing recreational baseball to children in the 3rd thru 8th grade. Our mission is to teach children valuable lessons such as teamwork, discipline, pride in accomplishments, sportsmanship, goal setting and that hard work creates positive outcomes.
Hot News
Coaches, players and parents---This Saturday (April 11th) is the NYRB workday! We need your help getting the fields ready for the season! We will be doing field work, putting up the batting cages, picking up trash, cleaning, etc. Bring gloves and a smile! Many hands make light work. We might even fire up the grill! Join us starting at 9 a.m.
Teams have been drafted and some coaches have started practicing! It's almost baseball season!
Rain Line 417-667-5844

.
Please call this number to determine whether fields are playable on game days. We will be updating the recording as soon as we can determine field conditions. This will usually not be prior to 4:00 PM. Please do not call coaches, umpires, or board members - PLEASE use this line.